Types of Food
Understand the history of baking in America by learning about colonial baking. Without the use of ovens or modern ingredients, baking during colonial times was far different than it is today. Even so, colonial…
Keep reading »
Browse Topics in Types of Food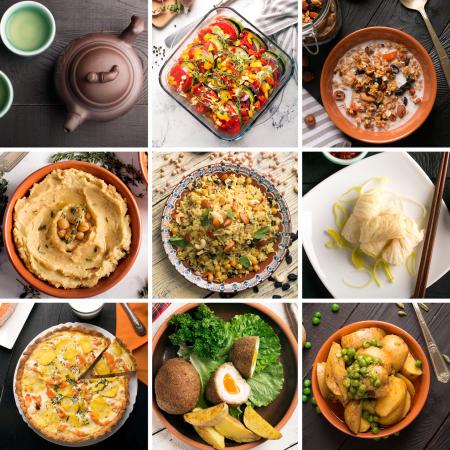 There are so many different types of food ranging from spicy ethnic food to down home favorites. The options are endless, even within a particular recipe or type of food.
Take the gift baskets, for example. Although there are set recipes or suggestions on what to fill your gift basket with, you can throw all those suggestions out the window and develop your own idea. Personal, special, even weird items make it a gift basket to remember. Have a friend who loves pizza? Why not give them a basket with prepared dough, sauce, cheese, and toppings? Throw in some unusual topping ideas as a special touch.
Trying Different Types of Food
Spanish recipes are another type of food that lets you create the meal exactly as you wish. Since so many of the recipes requires lots of cheese and flavorful vegetables, you can pile on the cheese or add it sparingly if cheese just isn't your thing. Recipes that call for vegetables, especially peppers and onions that are popular in Spanish food, can have their heat turned up or down depending on how much you decide to add.
The types of food listed on this page put the control in your hands. You can blend in your favorite ingredients and make these recipes your own.