Sesame chicken recipe is a savory dish, especially when served with a side of hot rice or over a bowl of Asian noodles.
Sesame Chicken Recipe for Six
Sesame chicken is a popular Chinese restaurant meal. The key to a great sesame chicken recipe is the tangy sweet sauce. You can make the sauce sweeter or more tart, depending on your preferences. For sweeter, add more sugar. To make the dish more tart and spicy, increase the amounts of chili paste and vinegar.
Ingredients
3 whole boneless chicken breasts
Marinade:
2 tablespoons of soy sauce
1 tablespoon of cooking wine, Japanese mirin (sweet wine), or dry sherry
1 teaspoon of sesame oil
2 tablespoons of flour
2 tablespoons of cornstarch
2 tablespoons of water
1/4 teaspoon of baking powder
1/4 teaspoon of baking soda
1 teaspoon of vegetable oil
Sauce for chicken:
1/2 cup of water
1 cup of chicken broth
4 tablespoons of vinegar
1/4 cup of cornstarch
1 cup of sugar
2 tablespoons of soy sauce
2 tablespoons of sesame oil
1 teaspoon of chili paste
1 clove of garlic, minced
1 teaspoon of fresh ginger root
Topping:
3 tablespoons of toasted sesame seeds (Toast these in the oven at 375 degrees Fahrenheit for 20 minutes)
3 1/2 - 4 cups of peanut oil for deep-frying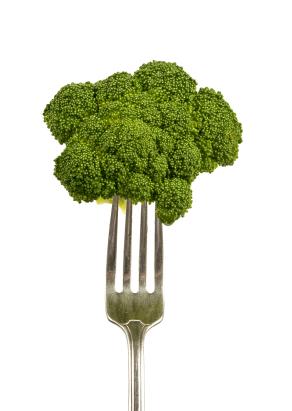 Instructions
Cut the chicken into 1-inch cubes.
Mix the marinade ingredients and marinate the chicken for an hour.
Next, make the sauce by mixing together all of the sauce ingredients.
Pour the sauce into a small pot and bring to a boil, stirring constantly.
Turn the heat down to low and keep warm while you are deep-frying the chicken.
Heat the peanut oil in a large saucepan.
Add the marinated chicken pieces a few at a time. Use tongs to turn them.
Deep-fry until golden brown.
Drain on paper towels.
Repeat with the remainder of the chicken until each piece has been fried.
When the last pieces of chicken are frying, bring the sauce back up to a boil.
Place the chicken on a large platter and pour the sauce over all of it.
Sprinkle with the toasted sesame seeds.
Serves six.
Serve it Hot
Make sure that you serve the sesame chicken recipe hot. The dish is particularly good with steamed broccoli.
Baked Sesame Chicken Recipe
As the name indicates, this chicken is baked in the oven. It is ideal for those who do not like standing over hot oil to prepare a meal.
Ingredients
4 to 5 pounds of bite-sized chicken pieces
1/2 cup of sesame seeds
1/4 cup of vegetable oil
1 tablespoon of sesame oil
1/4 cup of chopped onion
2 teaspoons of soy sauce
1/2 teaspoon of ground ginger
1/2 teaspoon of ground cardamom
1 large clove garlic, minced
Sauce:
1 tablespoon of cornstarch
1 cup of water
Instructions
Wash chicken pieces and pat dry.
Put chicken pieces, skin side down, into a shallow broiler pan.
Combine sesame seeds, vegetable oil, sesame oil, chopped onion, soy sauce, ginger, cardamom, and minced garlic in a separate bowl.
Brush some of the sesame seed mixture on the chicken.
Bake chicken at 350 degrees for 30 minutes, basting frequently with sesame seed mixture.
Turn and continue to bake and baste for another 30 minutes.
Put under broiler to brown, turning once.
Remove chicken pieces from pan.
To make the sauce, blend 1 tablespoon of cornstarch with 1 cup of water.
Stir cornstarch mixture into pan drippings.
Cook in a saucepan, stirring, until sauce is thickened.
Pour over chicken and serve hot with rice.
Serves 4.
.