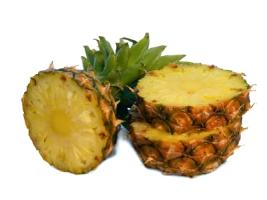 Ingredients for Pineapple Jelly Recipe 1
2 cups pineapple juice
1/2 cup lemon juice
1 1/4 cups sugar
1/3 box--1/4 ounce--vegetable gelatine
1 cup boiling water
Instructions
To the pineapple juice, add lemon juice, sugar, and the vegetable gelatine cooked in the boiling water as directed.
Let mixture cool a little and add the lemon juice.
Turn into cups and set aside to become cold and firm.
Other flavors may be made by using grape, cherry, strawberry, blackberry, raspberry or other fruit juices in place of the pineapple.