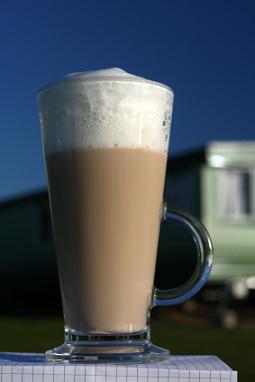 Ingredients for Mexican Mocha Recipe
For 6 servings of Mexican Mocha, you will need the following:
1 cup heavy cream
1/2 cup plus 3 tablespoons sugar, divided
1/2 cup unsweetened cocoa powder
1/2 cup water
Pinch of salt
3 cups milk
1-1/2 cups strong brewed coffee
1 teaspoon vanilla extract
6 ounces amaretto
Desired garnishes
Instructions
Combine 3 tablespoons sugar and the cream in a bowl; whip it until soft peaks form. Refrigerate.
Add water, cocoa, and 1/2 cup sugar to a saucepan and bring to a slow boil, stirring often, over low heat.
Stir in salt, coffee, and milk. Heat to near boiling, and then remove from heat. Add vanilla and stir through.
Divide amaretto between six glasses. Divide coffee mixture between the glasses, pouring over the amaretto. Stir until well blended.
Garnish with whipped cream, chocolate syrup, chocolate shavings, or chocolate covered coffee beans.
.