Macaroni With Cream Sauce Recipe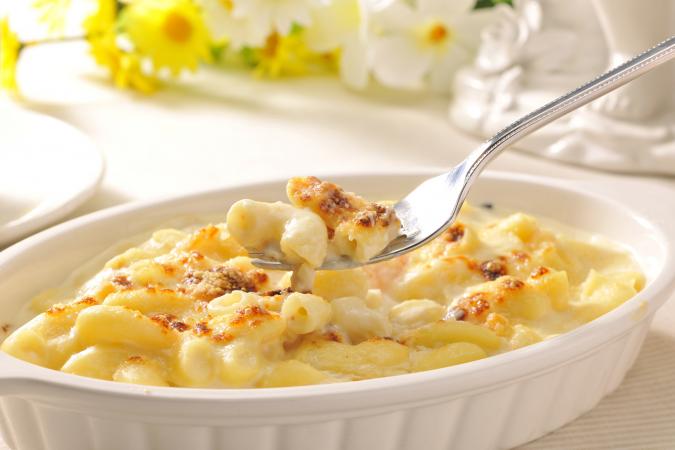 Ingredients for Macaroni With Cream Sauce Recipe
1/2 cup butter
1/3 cup flour
2 cups milk
1 cup light cream
1/2 teaspoon salt
1 (16 ounce) box elbow macaroni
Instructions
Put a large pot of water on high heat and wait for it to boil.
Meanwhile, combine the butter and flour in a large saucepan over medium heat. Cook and stir until the mixture bubbles.
Add the milk, cream, and salt and stir with a wire whisk to incorporate.
Cook the mixture over low heat, stirring frequently, until it starts to simmer.
When the water comes to a boil, add the macaroni and cook until al dente according to the package directions. This should take about 7 to 10 minutes.
Drain the macaroni in a colander in the sink and add to the cream sauce.
Cook and stir for a few minutes.
You can serve this as is, or pour the mixture into a baking dish. Broil until the top starts to brown.
Serves 6 to 8
Variations and Tips
A wire whisk is necessary for this recipe. If you don't use one, the sauce may be lumpy.
You can add grated cheese to this recipe if you'd like. Add about 1-1/2 cups grated Colby, Swiss, or Cheddar.