Christmas is a hectic time -- especially when you are the one cooking the meals. To cut down on some of the stress, start planning a Christmas buffet menu ahead of time.
Christmas Breakfast
Start your Christmas celebrations off right with this breakfast buffet that can't be beat.
Christmas Brunch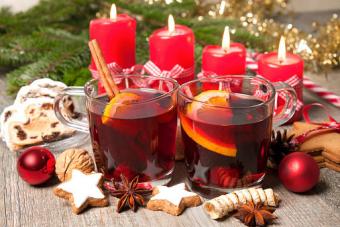 Often eaten during mid-morning hours, brunch features the perfect combination of breakfast and lunch foods. Use a few of the breakfast ideas above and add some lunchtime selections to round the buffet out.
Christmas Dinner
This elegant Christmas dinner buffet will be one for the memory books!
'Tis the Season
Christmas meals often provide memories that will last a lifetime. No matter if you are getting together with family and friends for breakfast, brunch, or dinner, you can create a buffet that will be the best gift of the season!