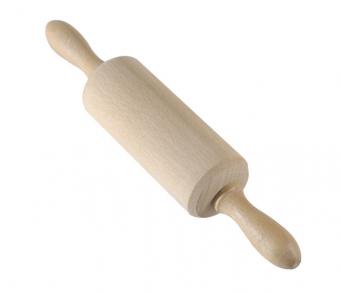 If you are interested in starting a career in baking or pastry design and you are living on the east coast of the United States, you may want to consider choosing one of the baking schools in Virginia.
Culinary Schools
Nothing can replace real life experience, and that goes double for cooking and baking. In order to be a successful baker, you have to get a job in a bakery and put in the hours. But going to a culinary school can definitely kick start your career. Culinary schools take the time to teach the basics and give you a good solid foundation. Culinary schools also offer hospitality, culinary, and patisserie courses. If you are interested in being a baker or designing desserts, then the patisserie course is for you. Most culinary schools will start you off in a two-year associates degree curriculum.
What's Cooking at School
There are plenty of baking schools in Virginia, but very few of them actually offer a patisserie curriculum. General culinary courses are a fine place to start any culinary career but they won't give you more than a quick look at baking. In order to master the baking arts, a student would have to focus on baking alone. This is why future bakers should focus on a baking school or a school that offers patisserie courses. If you are looking for baking schools in Virginia you may want to consider one of these schools:
J. Sargeant Reynolds Community College
Located in Richmond, J. Sargeant Reynolds Community College offers full culinary courses and courses specific to patisserie. Their patisserie program includes baking, pastry, and confections. This college covers everything from artisan breads and wedding cakes to chocolate and sugar arts.
Stratford University
This college offers an associate's degree in baking and pastry arts. Located near Washington, D.C., Stratford University is open to newcomers to the culinary arts as well as professionals looking to hone their skills. They offer courses in human resources, management, culinary skills, and food science. They also have an online option for their hospitality programs. Stratford students even have the opportunity to work at the Chef's Table, an on-campus restaurant where they can gain hands-on experience in a real setting.
Culinary Institute of Virginia
If you are interested in getting a good general culinary education, the Culinary Institute of Virginia may be an option. They also offer a patisserie course where students can improve their baking skills, learn how to create cakes, whip up fine dining desserts. As a student there, you would be shown the ins and outs of sugar and chocolate work.
Baking and Patisserie
When you are attending baking schools in Virginia, you will learn everything you need to know about the dessert arts, including the basics of baking bread; making cakes, custards, and creams; how to design wedding cakes; the techniques of plating fine dining desserts; the components of plated desserts, sauces, and confectionery production, including pulled and sculpted sugar; and front of house service. From simple but impressive looking banded mousse cakes to creating a mingardiase for tasting menus, baking skills are called upon every day to add color and drama to the table.
Often, baking schools will cover everything sweet while also teaching about savory dishes that require pastry components such as soufflés. A baking student might spend his or her time learning the skills needed to make ice cream one week and puff pastry shells for a shrimp dish the next week.
Baking Schools in Virginia
General culinary courses will touch briefly on the world of baking, giving cooks a cursory look at baking. By attending baking schools in Virginia, a future master baker can get into the science and subtle techniques needed to enjoy a long and rewarding career in the patisserie arts.