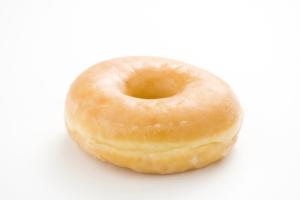 Ingredients for Donuts Recipe
3 tablespoons shortening
2/3 cup sugar
1 egg, beaten
2/3 cup milk
1 teaspoon grated nutmeg
¾ teaspoon salt
3 cups flour
5 teaspoons baking powder
Powdered sugar
Instructions
Cream shortening and sugar together.
Add the beaten egg and stir in the milk.
Add the nutmeg, salt, flour and baking powder.
Make a dough stiff enough to be rolled.
Roll out on floured pastry board to a thickness of about 1/4 inch.
Cut out with doughnut cutter.
Fry in several inches of boiling vegetable shortening.
Let dry on brown paper.
Sprinkle with powdered sugar.
.