Chocolate Crullers Recipe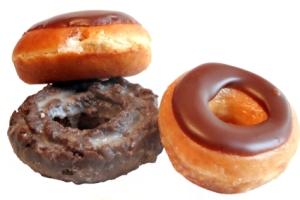 Ingredients for Chocolate Crullers Recipe
2 eggs, well beaten
1 cup sugar
1 tablespoon soft butter
1 square grated chocolate
1 level tablespoon cinnamon
2/3 cup sweet milk
3 cups flour
2 level teaspoons baking powder
Instructions
Beat together the eggs, sugar, butter, chocolate, and cinnamon.
Add sweet milk and flour sifted with baking powder.
Roll out one-fourth of an inch thick and cut with a doughnut cutter.
Cook in a kettle of smoking hot fat.
Drop on crumpled unglazed paper to cool.
While still hot, roll in powdered sugar.
.