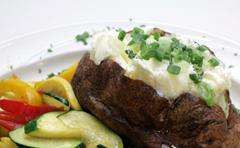 Instructions
Select the peas while young and tender.
Shell and look them over, wash in cold water, then scald by pouring over boiling water and draining immediately.
Pack in glass jars, shaking down well.
Fill to the brim with cold water.
Adjust the rubbers, and screw on covers loose.
Put a cloth or plate in a kettle with a flat bottom, to prevent contact, then put in the cans, separating them from each other with a folded cloth.
Fill kettle not quite to cover of cans with cold water.
Bring to boiling-point, and boil one hour, adding boiling water as that in the kettle evaporates.
The kettle should be covered from the first.
At the end of an hour add boiling water to fill the jars to overflow, fasten the covers and cook half an hour.