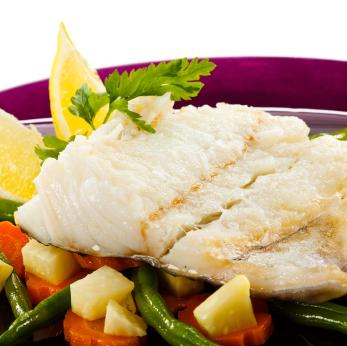 Ingredients for Boiled Cod Recipe
3 cups water
1 1/2 tablespoons salt
1 teaspoon apple cider vinegar
1/2 teaspoon dried basil
3 pounds cod
Fresh parsley for garnish
1 lemon cut into wedges
Instructions
In a large pot, add water, salt, vinegar and basil.
Stir to combine ingredients and bring to a boil.
Add the cod to the boiling mixture, then reduce the heat and simmer for 8 minutes.
Be careful not to bring back to a boil, because this can cause the cod to fall apart.
Remove the fish from the pot and drain.
Place the cod on a large platter and garnish with fresh parsley and lemon wedges.